2019.05.20 - 2019.05.26
若山美音子 Mineko Wakayama
遠い呼吸 -A distant breath-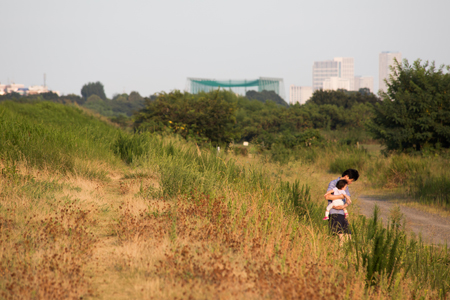 理由なくこの世に生まれてきたこと
理由なくこの世からいなくなること
理由なくこの世がなりたっていること

この世に理由なく存在するものばかりしかない。
だが、例え姿形がなくなったとしてもそこに存在したことが間違いない。

そういった身近な存在を画像化にした、
遠い呼吸を感じながら。

Being born in this world without reason.
Disappearing from this world without reason.
The fact that this world continues to shape itself without reason.

There are only things that exist without reason in this world.
However, it still is the unchangeable truth that those things
existed after they lost physical shape and disappeared.

I turn those past beings into images
with the feeling of a distant breath.